Scalders, Pluckers & Kill Cones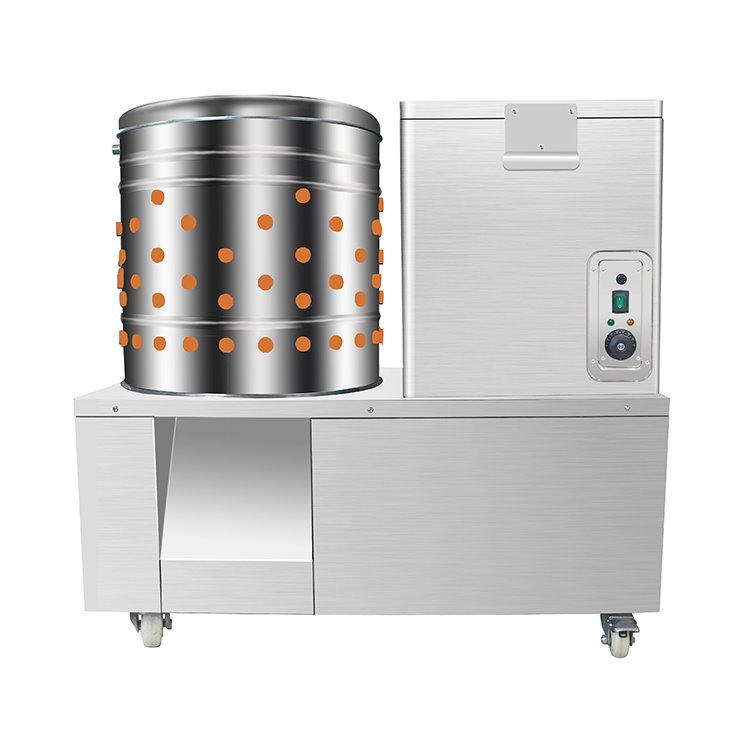 Scalders & Plucking Machines for all poultry, Chicken, Duck, Quail, Goose, Squab, or Turkey
Kill cones - restraining funnels in Four sizes


Greatlander Scalding and Plucking Machines do the chore of hand-plucking in mere seconds
Put your culls to good use or grow some meat chooks free-range for 6 or 8 weeks
Dispatch them humanely in a Greatlander restraining Kill Cone.
Dunk in a thermostat-controlled Electric Scalder until a wing feather comes out easily
Drop two or three at a time into the spinning Greatlander poultry plucker
And watch feathers stripped off in seconds
Train a garden hose on the loosened feathers to rinse them out through the chute.


A guide to Greatlander Scalders & Pluckers, which come in a range of models and sizes to suit all poultry

Choose the 'Jumbo' 60cm diameter plucker for muscovy duck, goose and turkey
A 50cm diameter `All-Purpose Poultry Plucker' plucks the largest heritage breed chicken, mallard-breed duck, and small Muscovy
The 45cm diameter plucker is a dedicated 'Quail & Pigeon Plucker'. It has many more fingers so birds don't lodge between them, and the fingers are smaller and softer, gentle on a small bird. However it still will handle chicken and duck.
Greatlander Combination Scalder & Plucker machines come in three models
SPC 600 - For larger fowl
SPC 500 - All Purpose
SPC 455 - For Quail, Suab, etc., and for chciken and mallard-breed duck
Greatlander Standalone Scalders come in 70 litres and 120 litres capacity.
NOTE, the 120 litre scalder requires a 15AMP outlet.
Greatlander Kill Cones - Restraining Funnels, also come in four sizes
SMALL - Quail, Pigeon, etc
REGULAR - Chicken up to 2.5Kgs, Small Duck, Guinea Fowl
LARGE - Large heritage-breed Chicken, large Duck
EXTRA LARGE - Goose and Turkey